We went to the Mayor's New Year Party in the park to welcome 2016. It's an annual tradition.... free hot chocolate and hot dogs, music, bonfires, a fire-eater for entertaining the kids (and adults), face painting, horse and wagon rides, and fireworks.
Did I mention ice sculptures? This magnificent ice throne was adorned with a black velvet cushion to provide insulation for the tender nether regions. My grandies all sat in state to have their pictures taken, so why not me too?
And the Mayor decorated me with his Chain of Office, just because he can!
UPDATED January 7:
Front page in the local paper! Fame at last.... see below.......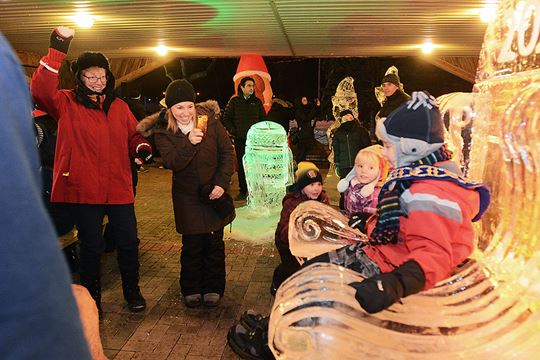 photo borrowed from http://www.yorkregion.com/yorkregion/