Back in the Dark Ages when I was a youngster in England, I hung out at a lot of folk clubs. I loved live music, and saw lots of folkies perform including
Martin Carthy
,
Peggy Seeger
and
Ewen McColl
,
Alex and Rory McEwen
, loads more whose names I've forgotten. I always wanted to play the guitar but never learned, although I was given a guitar that I strummed along on and actually memorised 3 chords, but the musical gene has definitely missed me.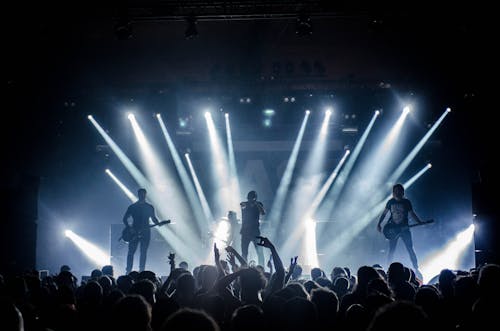 I was recently reading a list of live music concerts that my bloggie friend
Suldog
has enjoyed, so I thought I'd try and remember all the concerts that I've seen.
Here's my list.... fairly short and in no particular order. Lots of Canadian performers. If I remember any more I'll add them. Anyone else like to offer up a list?
Liona Boyd - classical guitar 1974
Andres Segovia - classical guitar
... Portsmouth UK early 1960s
Ray Charles ... Portsmouth UK early 1960s
The Beach Boys ... Rama Casino 2017
Rolling Stones/Everley Bros/Little Richard/Bo Diddley ... Gaumont Southampton UK October 1963
Tina Turner ... Toronto 1980s
Simon and Garfunkel ... Exhibition Stadium, Toronto July 21 1983
Sonny Terry and Brownie McGhee/Ramblin Jack Elliott ... concert at Royal Festival Hall in London in the 1960s.
Boy George and Culture Club ... Toronto Maple Leaf Gardens 1984
James Taylor ...The Forum, Ontario Place Toronto early 1990s
Jully Black ... 2016
Dave Brubeck Quartet ... Massey Hall, Toronto March 15 1969
Alex Cuba ... 2016
Itzhak Perlman - violin
Gordon Lightfoot ... Peterborough Ontario 2001
Natalie McMaster and Donnell Leahy
Leahy - the next generation ... 2017
Jimmy Rankin
Ashley McIsaac
Dave Swarbrick and Jason Wilson
The Nylons
Shirley Bassey ... 1964
Michael Kaeshammer ... piano
Victor Borge ... piano and comedy, late 1970s, Ontario Place, Toronto